Would you love to learn how to sketch...
Well, now you can, using the accumulated knowledge of
artists from all around the world!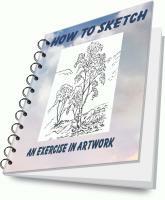 Introducing... the complete

How To Sketch guide!
Hello my artistic friend,

... I'm Kerry Godsall.
Are you searching for the perfect book that teaches you how to sketch? If you are frustrated by books bogged down in too much theory, then this book is your answer!
I enjoy studying old art books written long ago. After years of research, I felt that I must share all this valuable information with you because it really is the legacy left to us by past artists.
Essential instructions have been gathered together and condensed into one easily accessible version - saving you hours of trawling through numerous books!
This book has everything you need to learn the basics of drawing and sketching ...and it's here now!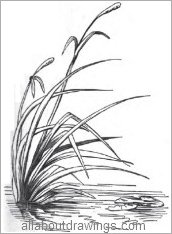 You discover great tips that have been forgotten over the years.
I also show you which methods taught me how to sketch and to quickly improve along the way.
Imagine yourself admiring a view and then being able to simulate it on paper with just a few strokes in a few minutes!
Well, guess what? ...It is now quite possible for you to be one of those clever people who can jot down an instant visually!
All of us have the potential to
be able to draw or sketch and that potential
is accessible at any age!
You don't need any special knowledge to take up this hobby, you can start straight away and all the while you will experience the wonders of creation as you watch yourself grow and improve.
Find out for yourself that you can successfully create images following the techniques in this how to sketch guide. There is no risk, I really do have your best interests at heart, if you're not 100% convinced you can create a sketch within 60 days, I want you to get your money back. No questions asked. No hassle.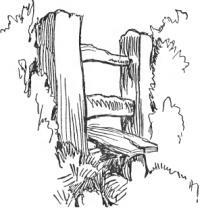 ''A sketch has charm because of its truth - not because it is unfinished.''
- Charles Hawthorne.
Sketching is such an interesting pastime, there are many of us who love and admire sketchwork. Looking at sketches is like being privy to the artist's thoughts and feelings and that's something that has always kept me fascinated.

''This is a great eBook! It's designed for the beginner, but has some good information and exercises even for the experienced artist.
It takes you from looking at your subject properly to conveying that onto paper.
A must-have for anyone who wants to learn how to sketch, and also for those who want to improve their drawing skills.
Kerry, thanks for doing us a great favor by producing this for us!''
Michael Betz, USA.
The how to sketch guide is unique because it explains the simple concept of sketching based on my own study, experience and progress.
Plus, all the hard work has been done for you, I've collected years and years of fantastic tips and tricks and they're altogether in this one guide!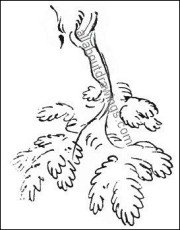 Once you are shown the basics, it's a life-changing moment when you see you can create a great sketch with just a few strokes!
For example, learning how to sketch trees is easier than drawing trees because sketching is drawing simplified!
Illustrations in the eBook show you how to achieve this look - see the example (on right) of how to sketch a branch - it's like trickery with a pencil.
In next to no time, you will be comfortable with sketching and actually getting the results you desire.
Visualize yourself depicting a simple reflection of a scene -- it's peaceful, it's just you and Mother Nature -- and you realize you've left behind all stress and worry. Sketching naturally takes care of your mental health and that's a huge benefit.
''Art enables us to find ourselves and lose ourselves at the same time.''
- Thomas Merton

''I thought that the section on directional lines in perspective was particularly useful for beginners along with the section on light and shade (especially on trees which I still struggle with myself!) and the part about measuring with a pencil too. In fact, there was lots of really useful information throughout!''
Sandra, UK.
Why Should You Get This Book?
It is of little use to sketch until you have some real knowledge that guides you, principles that help you to sketch intelligently.
Fortunately, after much digging, I found good, clear directions on how to sketch and now it gives me great satisfaction when I see that I can produce what I visualize. I share all of this information with you, there are no secrets in this house!
Remember, these remarkable tips and techniques will serve you for a lifetime.
When words won't do, sketching offers
an alternative to putting your
thoughts onto paper.
Here are just a few more benefits of learning how to sketch:-
All you need is a pencil and paper.
You can sketch any place, anytime.
Meet new friends at sketching clubs.
You can sell your artwork if you choose.
Very fulfilling, interesting hobby.
It's therapeutic!
Really, there are endless positives, too numerous to mention. This is a hobby you can be proud of.

''I read the whole thing along with all of the bonus books - I must say I was really SO impressed - and I learned a few important things along the way too - so, thank you!''
Sandra, UK.
I think sketching is a personal adventure so there are no hard and fast rules. In the book, I encourage you to use what works for you to help you create your own unique works of art.
"The way to get started is to quit talking and begin doing."
- Walt Disney
Variety Is The Spice of Life...
There are numerous ways to create great sketches. We are all different so you are shown various methods used to create a sketch.
The how to sketch guide gives you a plan to follow, the main point is to start simple and learn the basic steps.
''The how to sketch guide is really easy to understand and anyone who follows the guidelines in it will definitely find themselves making fine sketches that will bring surprise and delight.''
Gareth, Vancouver Island.
Just think, once you know how to sketch, you can replace your camera with a sketchbook -- every sketch will transport you back to that time and place just as effectively or better than a photo can.
But I Can't Draw Or Sketch...
Not a problem!
I wasted 40 years thinking that I didn't have the natural gift that was required to draw. I don't want you to experience the sadness I feel when I realize my life could have been so much richer having sketching as a hobby.
Each one of us has the ability to draw. All it takes is a little instruction or guidance and your excitement starts the same moment you realize I'm telling you the truth!
This book makes learning how to sketch so quick and easy, you'll be amazed at how soon you will be producing great sketches.
Walt Disney was so right when he said...
''If you can dream it, you can do it.''
You don't need to be experienced or talented, once you know how to sketch, your drawing skills will also evolve and come alive! The book is lightweight reading and you might discover that sketching is just the thing for you.

''I am not at all artistic but this book has inspired me so much that I can't put it down! I am practicing all the sketches and just having a great time. It keeps me enthralled and I love it, thank you.''
Nellie, Australia.
You are shown:
how to use strokes to illustrate surface
the direction strokes follow for different objects
how to arrange strokes for effect
tips and tricks to give you a good head start
All you have to do is practice along with me so you can understand the process.
If we are taught to swim by analyzing movement etc, we will drown! However, if we are taken into the water and shown how to swim, we can learn without a word of explanation.
It's true, we all learn best by seeing and doing. That's exactly what you are encouraged to do in this eBook, ''How To Sketch''.
Learn by example with a little explanation and you will learn a lot. Yes, we learn how to sketch by sketching -- more rapidly than by any other means combined.
''I am enjoying your sketch book which has helped to spur me on after a prolonged period of lack of energy with unstable diebetes. As a result I got out my pencils and completed a sketch of the old oak trees in the grounds -- I am surrounded by stone walls here in the West of Ireland. Congrats and thanks for the constant support of the website.''
Fr. Tom Fenlon SMA
** Disclaimer: I receive a small commission if you buy via my links -- at no extra cost to you. **
There's certainly great value in things that last forever and this eBook is one such item.
It contains information that will never go out of date. It's actually better for you to read it over and over again, you'll pick up hints you missed first time around. Sometimes things make more sense as you practice, grow and learn.

''This book introduces you to a hobby
that is very addictive!''
Imagine yourself getting compliments about your sketches - you become more energized and that impetus really helps your sketching skills to develop faster!

''The simple layout with examples makes How To Sketch so easy to read and understand. There are a series of helpful tips, exercises and words of encouragement which offer confidence and reassurance to its reader. I recommend this book to anyone who wishes to learn the fundamental elements of sketching.''
Libby (school teacher), Queensland, Australia.
Why an eBook?
How is it different from normal books?
Please note that you are not purchasing a physical book. This is in eBook format only.
It's called an eBook because it is an electronic book.
The biggest advantage of an eBook is the instant delivery. There is no packaging and shipping to pay for, no waiting time.
Doesn't add to clutter, it sits nice and tidy inside your computer!
A 'no questions asked' money back guarantee.
Immediately after your purchase, you can download and start learning new tips and artists secrets within minutes!
''I like the finished sketches throughout as they give me a sense of possibility, what I can aspire to if I keep at it, and I think you have clearly illustrated how to do each particular step beautifully and simply.''
Karen, Rotorua, New Zealand.
How is the book delivered?
The How to Sketch guide (plus all bonus books) is delivered in PDF format, viewable on any computer (PC or Mac) and printable on any printer. This is a downloadable product because that is the fastest way for you to start using the information. It also means the book is cheaper because you don't have to pay for printing and shipping.
If you haven't got Adobe Reader on your computer, you can easily install it by following the instructions to download the latest Abode Reader for Free.
Is it secure to order online?
Yes, absolutely. I take your security very seriously.
The payment process is managed by ClickBank, the world's number one provider of downloadable products since 1997. Clickbank process payments via VISA, MasterCard and PayPal and your transaction is encrypted via ClickBank's secure server.
Your eBook purchase is 100% safe and secure - and 100% risk-free.
What happens after I pay?
Once your order has been processed, you are granted immediate access to begin downloading your book and FREE bonus material.
You will receive a receipt of the transaction by Email so make sure your Email address is correctly entered on the order form.

The How To Sketch guide comes with a 100% money-back guarantee for an entire 60 days after you order. This is absolute, no questions asked.
The 100% refund policy is backed and administered by Clickbank.com, the internet's largest seller of digital products.
Read the whole book, try the techniques and if you find it's not for you, simply email Clickbank.com and they will refund you in full.
''I took a quick look at EVERYTHING, my goodness, you have given the kitchen sink away along with the bathtub. That is a lot of stuff and I am really excited to explore it all further. It looks very easy to understand and do.''
Sat Avtar Kaur, USA.
What You'll Learn in this Book:
(Every chapter is stacked with diagrams, examples and illustrations.)
Chapter 1: Sketching With Pencil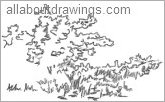 Of course, you can use any medium, but this guide's focus is on pencil so you're not procrastinating over which medium to use before you start.
Chapter 2: Materials

A brief explanation of the few things required.
Chapter 3: Applying the pencil

The difference between drawing and sketching is sometimes blurred so we discuss that here plus some exercises on how to limber up and get ready.
Chapter 4: Quality of Pencil Strokes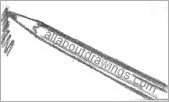 Tactics you employ to get the best looking sketches.
Find out first what the medium can do, and then learn to do it expressively as you sketch.
Chapter 5: Direction of Strokes


Taking small steps, we start with the simplest way to put down a sketch.
Chapter 6: Character of Strokes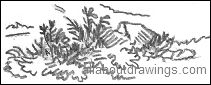 Building on what you learn in the previous chapter, you start to create more interest in your sketches.
Chapter 7: Grouping of Strokes


Ideas to further enhance your sketches by revealing which indicators will guide you.
Chapter 8: Measure with a pencil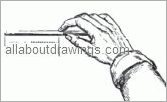 The secret to proportion - a technique that you'll use for life.
Once you know this tip, your sketches will always be true.
Chapter 9: Sketching Buildings


Examples and ideas of easy ways you can sketch buildings of any kind.
Chapter 10: Sketching Foliage


Guidelines and illustrations for the best way to recreate nature on paper.
Chapter 11: Sketching Animals


The tips and tricks for sketching animals.
Chapter 12: Sketching The Figure


We discuss reducing this complicated subject to its simplest form.
Chapter 13: Light, Shade and Shadows


Delving into the important aspects of light and shade, you learn how to work it into your creations.
Chapter 14: Sketching Exercises


Fun and easy exercises that introduce more speed into your work.
Also, for your convenience, there's a Glossary included at the end of the Sketching Book which gives the meanings of common art-related words.

You also receive these FOUR extra books that are complimentary to your artistic success:
Bonus #1
How to make a sketchbook
If you haven't got a spare sketchbook, you can always quickly make one of your own from things just lying around the house. In this book you'll find a really easy step by step process to follow.
''This is a great idea too - and so easy! I've come across so many other guides which are so much more complicated - So this was a breath of fresh air!''
Sandra, UK.
Bonus #2
Drawing and Sketching Tips
A collection of my most favorite helpful tips.
''Brilliant! A really good selection of valuable hints and tips - One to print, fold up and put in your sketchbook for easy reference!''
Sandra, UK.
Bonus #3
Illustrations To Copy and Study
More than 60 good-sized drawings and sketches of varied topics from past artists - these are great practice for you to copy and learn from as you go along.
''A great idea! I think it's very useful!''
Sandra, UK.
Bonus #4
How To Draw Step by Step
A step by step drawing book that's great for young and old alike. A definite favorite of mine that I had to share with you. Even though it's actually a 'How To Draw' book, every bit of practice helps you to get those ideas down on paper quickly!
''This bonus book is not so much about sketching but encourages drawing from imagination.''
Sandra, UK.
That's right, when you purchase the ''How To Sketch'' eBook, you also receive FOUR bonus products as a token of my thanks.
Your One Time investment will be...
''How To Sketch'' (plus 4 bonuses) is a bargain at just... $14.90 (USD)
That's way less than one hour with an art teacher yet it lasts you a lifetime!
You can go through these books at your own pace, no deadlines and no pressure, only pleasure!
Here's a Quick Summary of What You Get...
97 page ''How To Sketch'' guide which is many books rolled into one.
Bonus report - How to make a sketchbook.
Bonus report - Drawing and Sketching Tips.
Bonus book - 60+ Illustrations to Copy and Study.
Bonus book - How to Draw Step by Step (73 pages).
Your investment equates to less than $3.00 per item! Don't forget, it's guaranteed you'll like it or your money back.
Please note: This is a fullly downloadable e-book and NOT a physical book. You will gain immediate access to this eBook, straight after your order is processed.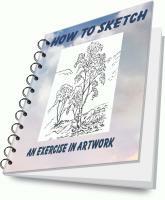 Purchase online with Credit Card by secure server
(You get instant access - simply download to your computer and start sketching!)
Who knows, you could be selling
your sketches on eBay
this time next year!
The ''How To Sketch'' eBook provides you with the foundation to become a sketch artist. All you need besides this book is a desire to learn how to sketch.
''There is more treasure in books than in all the pirate's loot on Treasure Island.''
- Walt Disney
You can learn how to sketch with confidence! I wish you many delightful and rewarding moments with your favorite sketching pencil - don't you deserve that?
Warmly,

P.S... Do something special for yourself, buy this book right now!
P.P.S... Please Don't Wait Too Long - Make Sketching A Priority in your life Now. You'll LOVE it!
''Just from reading your book it amazes me how I never actually SAW sketches before, or the world in terms of light and shade. I now look at trees in the forest in a whole new light, so thank you for that.
Give yourself a big old pat on the back Kerry because you have made a lovely difference to my life. You've added value to it. :)''
Karen, Rotorua, New Zealand.
ClickBank is the retailer of products on this site. CLICKBANK® is a registered trademark of Click Sales Inc., a Delaware corporation located at 1444 S. Entertainment Ave., Suite 410 Boise, ID 83709, USA and used by permission. ClickBank's role as retailer does not constitute an endorsement, approval or review of these products or any claim, statement or opinion used in promotion of these products.
Copyright © 2005 - 2023 www.allaboutdrawings.com. All rights reserved.