Search for images or info
Join The Sketchy News Crew...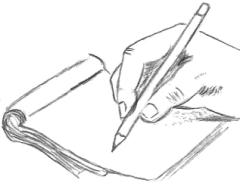 If you are interested in drawing and sketching - you qualify to sign up here!
If you want clues on how to improve your drawing skills, simply key in your details to receive the free newsletter, Sketchy News.
If all goes to plan, you should receive this newsletter around the 21st of every second month (Feb, Apr, Jun etc).
These emails will have [Drawing] in the subject line, so you can easily identify them.
When you join, you immediately have access to all of the back issues so you don't miss out on a thing.
You will also learn how to ...
have fun with new drawing techniques
find the exact drawing method that suits you
stimulate your mind into creative overdrive
Just add your details into the boxes below to get your very own copies.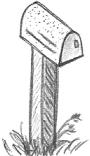 You are so welcome to join in and become a part of this teach-yourself-to-draw community.
This is a fun newsletter as we all go on a journey of discovery together.
Once you register, you receive an email to confirm your request by clicking a link.
If you have a whitelist function with your email provider, you will need to whitelist this site (@allaboutdrawings.com) so you don't miss a single issue.
If you are starting to experiment with drawing, this newsletter is definitely for you. See a small portion of what other hobby artists say, below.