How To Contact All About Drawings.com
Hi, my name is Kerry and you are very welcome to contact me here at All About Drawings.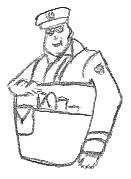 Sometimes I receive emails asking questions that are already answered so please check these links before you write:
To get more arty tips and fun exercises for practice, simply sign up for the free newsletter.
If you are looking for something that you 'just know' is here somewhere, use the search box below to scan this website:
If you have questions about this site and if I receive income from it, click here to learn more.
Please remember that I am a simple hobby artist, I cannot recommend art schools or find jobs.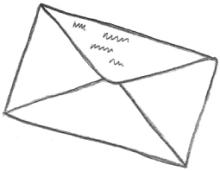 I like to respond to all messages I receive but I can't always promise that you will get a prompt reply.
The website is driven by only one person (that's me -- Kerry) and I find it difficult to keep up with the large volume of emails.
Of course, if you're not in a hurry for a response, you are welcome to write about anything, anytime.
Thank you for all the beautiful emails, I still love to hear about your latest triumphs with drawing.
Please use the form below to get in touch with me.