Search for images or info
Artist Michael
by Michael Betz
(Las Vegas)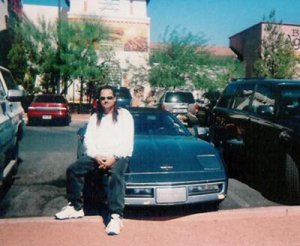 Photo of Michael
Artist Michael Betz has contributed well over 100 drawings to this site and each one is unique to Michael - he has a tidy style and he provides plenty of valuable advice in most of his story lines.
Check out Michael's drawings at allaboutdrawings.com or find them by scrolling towards the bottom of the page.
Visit Michael's introduction page to learn more about this amazing artist.
Michael shows what can be achieved by following a tutorial from an established artist, just like his famous "Nail In Plank". Also, he likes to take initiative and create fun things to draw. For example, one day he sent in an idea for a left hand drawing challenge (seen on same link as the nail) and he's not afraid to share and show his own results.
My favorite thing of all is that Michael loves to share his preferred drawing tools along with tips on how to use them to achieve cool effects in your drawings.
There are so many drawings by Michael that it is impossible to pick a favorite. He loves to use a mechanical pencil (which is my first love) and he always draws something special when he feels emotionally attached to world events. For example, see his brilliant portrayal of a 9/11 Fireman...