Sketching People
Drawing the human form is generally something for advanced art students but that doesn't stop me from trying!
Actually, the art of sketching people is far easier than drawing them with dedication and precision.
The sketch of a man (left) was done freehand without guidelines or measurements but nevertheless, I like how it turned out. This type of impromptu drawing still gives me an incredulous feeling, like, did I really draw that?
The more I look at it, the more errors I see so I've made a mental note to do this one again.
An interesting gallery of pencil sketches is only a snippet of what is possible if you make an effort and experiment with a great variety of subjects.
I'm not a fan of learning anatomy - besides, my memory is not good enough to remember all 206 bones in the human body, let alone all the muscles. I use my age as an excuse for a poor memory so I give myself a little leeway for procrastinating about studying the body.
Fairies
Click image to see the original size.
Most of us love fairy sketches. I saw this drawing in an old book and even though it's early days in my drawing adventure, I'm inspired to try drawing it despite my inexperience.
Surprisingly, it didn't take too long to finish but there was a lot of fiddling trying to get the face right. In the end, I think I managed a reasonable likeness.
I used a mechanical pencil for all of the drawings of this page.
Small Gallery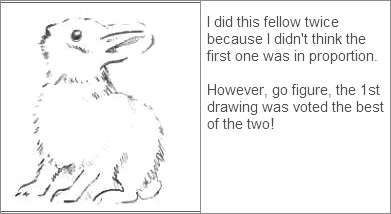 This is only a small selection from my gallery of pencil sketches but even so, do you feel the urge to create one of your own? I hope you do and I certainly don't mind if you copy the illustrations on this page.
Your Drawing Ability
It is possible for you to accomplish so many things, you only have to apply yourself. Believe it or not, we were all born with the ability to draw but some of us just have to dig a little deeper than others to find it!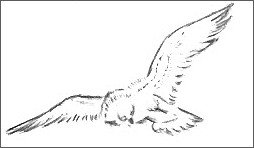 So, what are you waiting for? If you want to draw or sketch, you are the only one who can make it happen. Picking up a pencil is a very good start and then you only need to do a little practice. Practicing is not boring, even a simple doodle drawing is classified as practice and it's the only way you will ever improve.
With pencil in hand, imagine you are an artist you admire. By becoming someone else, you kind of feel fearless and confident. Don't let your thoughts restrict you, this is the biggest hang-up that any artist experiences! I don't doubt your ability, so why should you?
I don't care if your drawing ability surpasses mine because I'm happy with the level of my skills to date and I simply want you to join me and be happy also.
Take a tiny bit of time to create your very own gallery of pencil sketches, you'll be so pleased you did and don't forget to share them with your friends.