ABC You Can Draw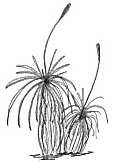 I like this drawing book because Author Jenni has lots of great exercises for you to do and you can print those pages as many times as you like!
It's good to master the flow of the pencil and you learn to do that from the exercises provided. Actually, every artist needs to practice them at various intervals.
As an added bonus, Jenny sends an e-course, free of charge, as a follow up to the books. This is very good value and it's guaranteed that you'll like it or your money back.
Read my personal review on the ABC Learn To Draw book
OR
read about the whole ABC Learn To Draw package.
How To Draw Cars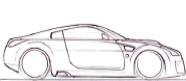 In this drawing book, you will find the secret to creating great cars!
I bought the book and I can tell you that it's very comprehensive with step by step directions for each angle. Tim and Andy have also done a good job of explaining perspective in a simple way.
It's a good idea to copy and draw as you go through this book because it helps to simplify the process even further (plus it's great practice!).
You'll find it all in this guide - How To Draw Cars Fast and Easy.
Plus, you get 5 free bonuses, I thought it was very good value. Don't forget, if you don't like it you can always ask for your money back.
Secrets to Drawing
Matt has years of teaching experience so he created this course to provide a great foundation for anyone wanting to learn drawing or for those needing to sharpen existing skills.
These comphrehensive lessons feature over 5 Hours of video instruction and 26 eBooks. Each aspect of drawing is broken down into bite-sized demonstrations so you can follow along and understand easily at your own pace.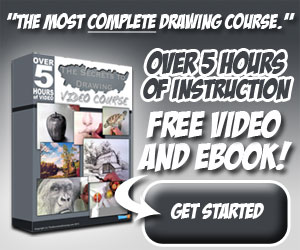 Specifically designed to guide absolute beginners and intermediate artists through the core foundations of drawing, the whole package is a one-stop shop.
As usual, you don't have anything to lose, it comes with a 100% money-back guarantee and for all the goodness you receive, the price is very reasonable.
The Payment Process
The drawing books I describe here are sold through a Secure Payment Processor called Clickbank.
Clickbank.com is a trusted industry leader in digital downloads.
If you decide to buy a book and you click the order button, you will be re-directed to Clickbank. The secure order form looks like the image here on the right.
You can pay via Paypal or by credit card, it's your choice.
Clickbank have a very simple payment process.
I obtained a credit card especially for buying online. For added security, it is separate from my ordinary accounts. I also opened up a special saving account (separate from regular working accounts), so I can use Paypal when it suits me and I deposit money into it as needed. Because it's a savings account, there's no way any extra money can be taken from it.
I've been buying online for a couple of years now and I haven't experienced any problems. As with any financial business, we need to stay aware and take all safety precautions as normal.
I will be buying more drawing books and other resources as they become available. The books featured here will help you progress and to answer any artistic questions you might have along the way.
Don't forget to make back up copies of your precious drawing books if you purchase them over the internet. (A USB stick is a great way to save your ebooks.) I like to print my ebooks so I can leisurely practice anytime.
The only way I have been able to learn to draw is through all the books I have bought and ones lent to me. I am very grateful because drawing has enriched my life so much.