Search for images or info
Drawing Books
It's common practice to learn from drawing books but sometimes it's hard to find one that suits your specific needs.
I assembled this review page for your assessment and there is absolutely no risk involved. It's time you found the perfect book or video course that's just right for you!
We are all different with our wants and needs, so it's up to you to do the testing.
These resources have a money back guarantee so if you're not happy with your purchase, you won't experience any problems getting your money back.

I created the How To Sketch and Drawing Lessons books that you see below but the other products are by different creators.
In the past, I bought some online books that were complete rubbish so you definitely won't find those low quality products listed on this page.
These drawing books will help you to acquire the skills you need to create beautiful illustrations because they are written by people with experience behind them.
My main aim with this site is to encourage everyone to pick up a pencil and try this hobby. This learn to draw experience is everything it's cracked up to be and I desperately want you to have what I have!
The "How To Sketch" Book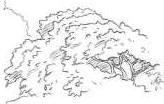 Sketching is simplified drawing and, seriously, it gives you freedom with a pencil like you've never experienced before.
The book has an easy format to follow and every progressive step is set out in separate chapters.
I can't stress enough that wasted time cannot be recovered. Sketching is so wonderful, you really need to give yourself the opportunity to at least try it!
When I was looking for articles or books about learning to sketch, it took me a long time to find anything pertaining to a beginner. I realized I should collate any worthwhile information because there was a lot of irrelevant advice to wade through. For example, I just wanted the basics of how to do it - I didn't need to know the anatomy of the human body or anything about architecture! Sheesh.
As with all the drawing books I recommend to you, there is a 60 day money back guarantee if you don't like it. I won't be offended if you return it because everyone is different and it does take time to find a teacher that you can relate to.
As a token of my appreciation, you also receive FOUR bonus books when you buy this book.
Read more about the How To Sketch guide plus bonuses.
NOW AVAILABLE! -- "How To Sketch" is in Paperback! (Please note that only 2 bonuses come with the hardcopy version.)
Drawing Lessons For Hobby Artists
Also In Paperback --
Ok, so this is NOT a digital book (ebook) but I get a lot of requests for paperbacks so Drawing Lessons For Hobby Artists is now available in real book form. There's nothing like the feel of crisp pages beneath your fingertips, is there?
It's actually a combination of my 4 popular Kindle books plus some extra drawings and information.
You'll find the simple layout of this book is perfect for learning to draw.
It starts with how to draw a straight line and then takes you all the way through to making competent images. Best of all, it's detailed in easy to understand language with numerous corresponding illustrations.
Follow this link to view the first few pages of Drawing Lessons For Hobby Artists to decide if it suits you.