Search for images or info
Your Color Drawings
The color drawings and paintings displayed in this space are created in all different mediums.
Take a look through the colored artwork done by guest artists at allaboutdrawings.com or simply scroll towards the bottom of the page to find them.
Even though this is a pencil drawing site, there are still many of the regular artists here who love to dabble with color.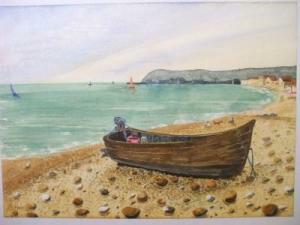 The learn to draw adventure is all about experimenting and playing with different mediums until we find the love of our life.
This is a painting called "Memories" by a regular guest artist, Sandra from United Kingdom.
Sandra is a self-taught artist and I have had the privilege to watch Sandra's drawing skills develop at an incredible speed.
Just like most of us, Sandra felt the pull to colors and she has not had any trouble introducing diversity into her creations.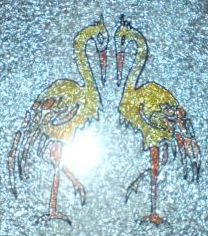 Jubi from India shared some wonderful glass works of art and here is one such item that Jubi called "Glass Birds".
They are so attractive and everyone asked how she managed to achieve the look.
Unselfishly, Jubi shared the whole process of how to do a glass painting with us.
That is what I loved most about this space, the generosity of each artist and the willingness to share all their knowledge. There really are some wonderful people around.
Learning to draw evolves into so many other things that can become your passion. It is learning from others that helps us to expand our knowledge.
Please be aware that the opportunity to upload guest drawings is not available anymore.
Instead, you are very welcome to join in and share your work on the All About Drawings Facebook page.