Your Drawings
This whole area is devoted to displaying your drawings contributed from guest artists around the globe.
Your Space is currently being renovated (so to speak) but while that is happening, you are welcome to join in and share your work on the All About Drawings Facebook page.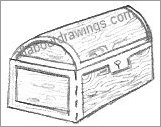 Even though new drawings are not being accepted at this present time, all the artwork is still on display. Dig into this wonderful treasure chest and see artwork that I consider to be valuable treasure.
Please continue to comment and encourage these new artists, thank you.
Below there are links to all the different categories. Simply pick the subject that interests you most and then you will see all links to the artwork.
We can still have fun together so please spend a moment and browse through this delightful display of drawings...

Animal Drawings

Find just about every animal represented in all types of media.
This is a pencil drawing site so most of the drawings are in pencil.
It is jaw dropping stuff to see what self taught artists can achieve when they set their mind to it.

---

Bird art is so very attractive and the drawings here confirm that statement.
This artwork is spectacular and really worth studying.

---

In this section you will see not only cars but all types of vehicles like boats, planes and bikes to name a few.
It is great to see each artist share their tips and techniques on how to achieve different effects in their drawings. It really is a great community here.

---

Some of these cartoon drawings are incredible considering the age of each artist can range from the very young to the mature.
It's wonderful to see the confidence that the young ones show just by being brave enough to share their artwork with us.

---

This section contains artwork created in color in any medium.
You must see it to believe it, it is truly remarkable.

---

This is a great area to go and visit when you feel the need to be inspired.
It's all about using your imagination and seeing what you can produce.

---

Ah, this is my ultimate favorite topic.
Nothing beats the beauty of nature depicted with a simple pencil and a creative mind.

---

Pencil Drawings
If you are searching for some ideas on what to draw next, this area will be sure to give you some inspiration.
See Still Life drawing, figure drawing or abstract drawing.
It's all here and I'm sure you'll get a new appreciation of what you are able to achieve if you only try.

---

View portraits of anyone from movie stars to family members, it's all here and it is awesome artwork at its best.

---

Drawings that fit into this category are things to do with distant worlds.

---
One of my greatest pleasures was to virtually meet the artists who had posted their artwork here. Some went on to greater heights in the art world but they all make me very proud.
There are two artists who sent in an incredible amount of brilliant drawings and both weren't shy about sharing their tips.


Michael produces wonderful pencil artwork that you really must see.
He is very generous, sharing more than 100 drawings along with some great drawing tips and techniques.


Jim has a great drawing style and he displays great imagination in all of his drawings.
There are well over one hundred drawings so dive in for some inspiration.

---
Your Drawing Critique
This is where we could share stories about critiques you have received and what you learned from them.

---
Ask A Drawing Question
General questions that were asked by the community about ways to improve your drawings.

---
You can always keep up to date with what is happening on this site by signing up to receive the free newsletter.
If you want to find your drawings or drawings belonging to your favorite artist, please type a name or title into the search box to search this site.


Thank you to all the beautiful people who shared their artwork and who contribute to making this a really nice place to be.