Search for images or info
Your Nature Drawings
All the nature drawings in this space were contributed by guest artists so they could receive constructive feedback or simply to show it off.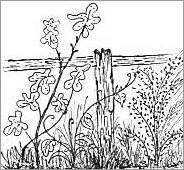 There is actually a goldmine of information for beginner artists here, to help with progress and improvement.
You are welcome to browse through a good variety of nature drawings created by some generous and caring artists.
All artists who showed their work were encouraged to reveal ideas that were unique to them, and to show artwork that incorporated their personal style and effects.
In case you hadn't guessed, the whole theme of this space was to share and grow.
Unfortunately, the opportunity to send in new drawings is no longer available but you are now very welcome to join in and share your artwork on our All About Drawings Facebook page.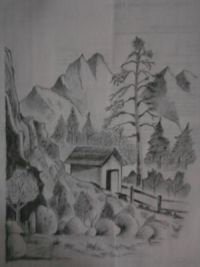 This drawing was sent in by another regular artist named Salil from India.
Salil admits this is a drawing that she copied from an image she liked online. It is ok for her to copy because she is not trying to sell it or claim it as her own creation.
Not only is it worthwhile studying each artist's style but it also gives us ideas on what we would like to draw next.
I am learning to draw, just like you, but my progress is really slow.
That doesn't worry me because I always feel excited about the fact that I can draw and it's only a matter of time before I can dedicate myself to practicing and achieving my goals.
I give thanks to all the artists who sent in their work because I became encouraged, too! All things are possible, if only we try.