Search for images or info
Cartoon Drawings
Before you start doing any complicated cartoon drawings, try copying the simple little outlines on this page to warm up your drawing hand.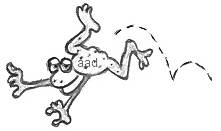 If you ever feel daunted when facing a blank page, just start off by scibbling these basic images and you'll be good to go.
Tell yourself it doesn't matter how they turn out, just be carefree with a pencil in hand - this results in great satisfaction and a lot of pleasure!

With this attitude, it should also pique your interest to see what you can produce.
Sometimes we are our own worst enemy because we tell ourselves we can't draw and I have learned that is not the truth.
There is such a freedom in doodling comical characters and even though I am not the best there is, I still like my finished illustrations.
I drew these cartoons when I first started because it is an easy topic for all beginner artists. They help to motivate you because you can see you did a pretty good job even when you're not trying.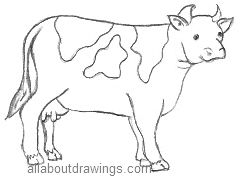 Try Cartoon People
People feature in many cartoon drawings so I have done very ordinary outlines of a man and woman for you to experiment with and change expressions.
Cartoonists don't draw things as they appear in real life, instead they use less detail and exaggerate features.
Symbols are used to depict moods and something like a dark cloud over their heads would indicate a bad mood or despair.

The use of symbols can change ordinary images into some pretty cool cartoon drawings.
Expressions also play a large part when indicating moods.
To give myself a better chance of success, I invested in these drawing books to master translating images into a series of lines. I don't regret the investment because everyone needs a teacher at some point in time.