Search for images or info
Drawing Cartoons
Are you interested in drawing cartoons?
On this page, there are some basic cartoon animals to copy. They were easy to draw because there is lots of white space to simplify the process. Cartoons are defined in outline form so this is a terrific playing field for beginner artists.
Prior to copying a picture, decide where you want to commence the sketch.
A good tip to remember -- if you are right-handed, start to draw from any point at the top left to prevent the risk of smudging.
I taught myself to draw by looking and copying, so read on to see how I did that.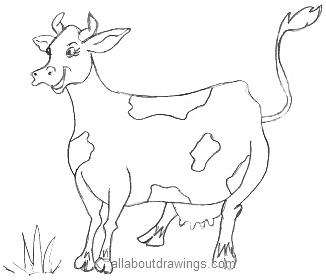 Let's say you choose to start with the top of the head. Ok, draw the first line and make sure the angle of the line looks to be the same as the reference picture.
Before putting in the next line, look carefully at where it begins, in relation to the first line. This is a good habit to get into and it is worth the time to put this study into practice.
Don't hesitate to keep erasing until you're pleased with your sketch.
I use photocopy paper a lot because it stands up to a fair bit of abuse from my eraser. Of course, it also helps if you don't press too hard on your pencil.
The best thing about this hobby is that you only need very few materials to get started.
Once you get the hang of drawing cartoons, you never know, you might just get an idea to create your own comic book. Opportunities are endless when you teach yourself to draw.
Have a look at the basic lines that make up comic characters and objects. If this is where your heart lies, you will improve by studying and reproducing everything that appeals to you.
I look through all sorts of books searching for outlines that would be easy to copy with minimum or no details.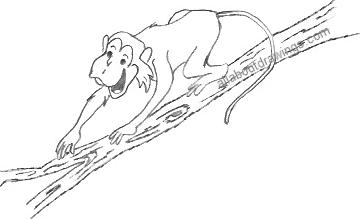 This funny monkey drawing may look like it's too hard for a beginner artist but that isn't the case at all.
The branch has more details than the monkey but that was my choice to add a few extra strokes.
Even if you first suspect a picture may be too hard to copy, push away those limiting thoughts and give it a go anyway.
That is one way to measure what stage you are up to with your progress.