Search for images or info
Things To Draw
Finding things to draw can be such a time consuming task so today I'm showing subjects that I find enjoyable when I'm stuck in a nothingness place.
As a bonus, they are very easy images and just might spark more creative thinking within you.
Your first attempt at any subject doesn't have to be perfect, it really doesn't matter, so long as you enjoy it.
Resolve to forget about being good and take the pressure off yourself because there is plenty of time for progress.
Invaluable Practice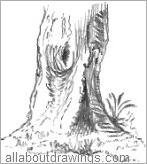 Practice is a word that deters a lot of beginner artists but every time you attempt a drawing, you are actually practicing.
You see, practice doesn't have to be boring or time consuming.
Just draw anything and everything and that takes care of the overwhelming thought of practicing.
While searching for things to draw, a subject must appeal to you to ensure you have a good chance of creating a successful image. If you think your artwork looks good, that's excellent, keep going!