Search for images or info
Drawings of The Phoenix Bird
These drawings of the phoenix bird are created by using the information I found via research. My phoenix drawings illustrate the perception of how the bird looks because I don't think anyone has actually sighted this bird.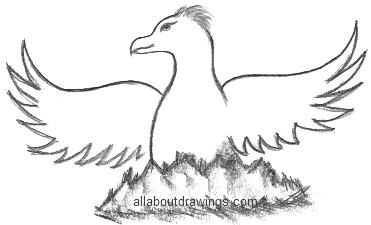 This outline of a phoenix bird drawing shows the bird fanning the fire. The drawing will make more sense when you read the story below which tells you about this mythical bird and how it came to be.
The myth of the phoenix bird originated in Egyptian Mythology: "The bird that rises from beneath the ashes".
The Story About The Phoenix Bird
This is the story as I understand it. Apparently, this bird is the only one of its kind in existence for a period of 500 years or so.
It builds a nest with sticks and spices at the end of its life and the nest is constructed in such a way that it is set alight by the sun.
The phoenix fans the fire with its wings to assist the burning process.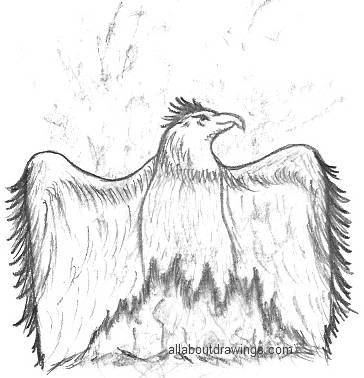 A new phoenix bird is born out of the ashes and the remains of the burned bird. For this reason, you have probably heard of phoenix being referred to as a sign of immortality.
The fire is necessary to ensure the continuing cycle of the species. Just as fire destroys a forest or scrub today, new trees and vegetation will grow in its place.
When the young phoenix gets strong enough, he carries the nest containing his father's ashes to lay it at the altar in the temple for the Sun-God.