Erasers
At the start, you will be satisfied with just one ordinary eraser. It needs to be good quality because a bad eraser can ruin your drawings.
It is to your advantage to own a soft and smooth white plastic eraser. With this particular type of eraser, you are also able to cut it, to get at finer parts of your artwork.
Ink-erasers should never be included in your drawing supplies, they destroy the surface of the paper.
As you become more adventurous, you will probably want a kneadable eraser. They are very clean to use because they don't leave any residue on your paper. This eraser can be moulded into a point to access small areas. I love mine and I use it all the time, they are magic and very cheap.
You only need to dab at the spot and the graphite will stick to the kneadable eraser. Once the surface of the eraser gets dirty, just fold it over to access a clean spot.
You can use erasers to obtain different effects in your drawings, too, but that's a whole other story!
Blending Stumps
As you progress, you might want to include blending stumps in your drawing supplies.
A blending stump is a tightly wound stick of pressed paper that is used to blend or smudge graphite. It helps to produce gradations and different tones in your images.

A tortillon is similar -- it's a stump that is twisted to a point.
There is confusion about whether it is tortillon or tortillion but according to the dictionary, it is spelt with just 'on' on the end.
If you don't have one of these, you could improvise and wrap a tissue around a pen tip and tape the tissue to the pen to hold it in place. You can also use a tissue or paper towel around your finger tip.
Try not to use your fingers for blending because skin contains oil and it can ruin your drawing with the passing of time.
I bought a set of blending stumps which gives me a better variety to use when the mood suits.
Pencil Sharpener
The last item you need in your drawing supplies is a good sharpener that has sharp, straight blades so that the point of your pencil doesn't break. Inexpensive sharpeners waste a good pencil.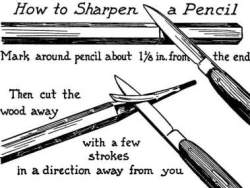 Another alternative is to cut your pencil with a craft knife.
Try not to make a sharp point, it will dig into your paper, and that will add to your difficulties when erasing.
A thin point isn't any good because it snaps easily and needs constant sharpening.
You can also use fine sandpaper to hone the point of your pencil.
If you don't have any sandpaper, try using an emery board.
Some drawing kits or sets are an inexpensive way of owning a good variety of all the essentials I have spoken about on this page.
Summary
Just as we choose what drawing methods we like, the same applies to choosing our art supplies.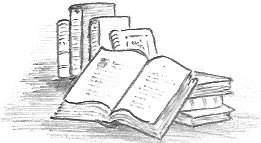 It's good fun to search for Amazon art deals and find great specials whenever you are in the mood to shop.
Once you try different effects and techniques with your pencils and paper, you'll soon develop a partiality for certain brands to use.
You need to experiment and become the Master of the drawing supplies that suit you the best.