Search for images or info
Drawings In Pen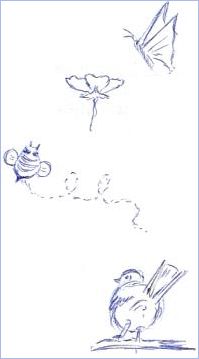 There are so many advantages to creating drawings in pen and one of those is that it explicitly shows you what you are capable of achieving.
Rather than being a disappointment, I find it usually reveals something good about my progress and it's totally worth experimenting with.
Have you ever had the urge to draw something but just as quickly discard the idea because your pencils are out of reach?
This happens to me all the time so rather than give up, I make do with the nearest thing. Being lazy has real benefits!
Instead of going in search of my pencils, I always have a pen handy so I use that, knowing full well that I'm probably not going to do a good illustration but let's see how it goes anyway.
No expectations means there's:...
no pressure to perform,
no frustration,
a carefree desire to portray something,
an opportunity for happy accidents.
I don't know about you but sometimes I feel insecure about whether I can draw successfully but the pen rescues me because I throw all inhibitions away to get an image down. It's now or never, right?
My sister and niece are travelling through Scotland at the moment and they're sending home some great photos. My fingers itch to portray the beautiful scenery so below you see my quick translation of a scene near Inverness (I think that's right!)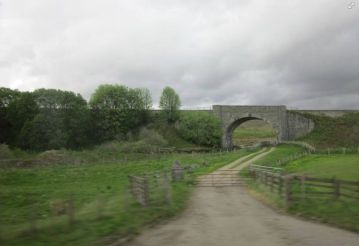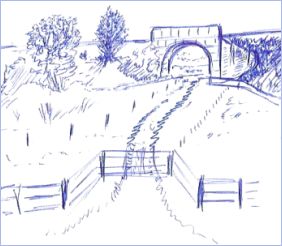 Drawings in pen force us to simplify an image and find its highlights.
Naturally, there's no possibility to erase so there's no choice but to keep adding lines until the right ones are found - this is brilliant practice! It is well written that many incorrect strokes are needed before we find accuracy and it's this repetitive action that finally gets our hand to respond to the images in our mind.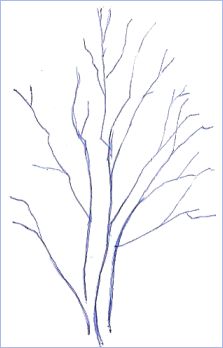 I enjoy these pen sessions very much plus they make a great addition to my sketchbook. I cut and paste the sketches because they are generally on scrap paper. If I don't do this, my sketchbook can lay idle for long periods of time.
I want to record each and every image and measure my progress with the passing of time and if this is the only way to do it, then so be it. We each need to adapt and conform to circumstances that suit our way of life.
I figure these stolen minutes are probably worth hours of valuable practice. After creating my drawings in pen, I find it easier to remember what not to do rather than what I should do!
I discover that my observation skills are improving when I see that I'm still able to make a decent representation of things that appeal to me. It sure beats feeling uncertain while waiting for some spare time to draw. We all know how that pans out!
Nature is an easy topic and it lifts my spirits when a scene emerges, seemingly without much effort.